Hyundai Tire Replacement
Hyundai Tire Replacement Service & Coupons | Countryside, IL
Having the proper tires on your Hyundai is essential to its performance and your safety. Over time, your tires will wear down and swapping them out for a new set will be necessary. When that time comes, look to Ettleson Hyundai in Countryside, IL. We offer expert advice and tire replacement services to ensure you have a reliable set of tires on your Hyundai.
Learn more about Hyundai tire replacement services at Ettleson Hyundai right here. If you have any questions about tire care and replacement, get in touch with our service department online or by phone at (866) 496-0312. If you're looking for new tires, schedule an appointment today!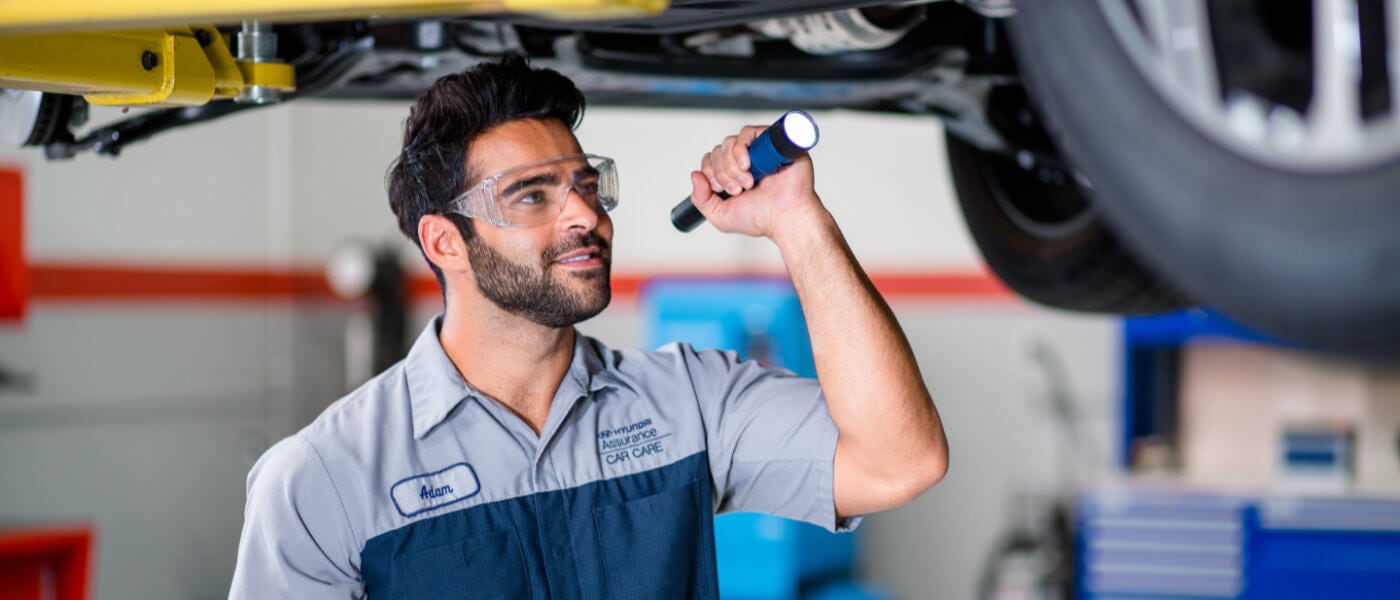 Tire Replacement
Properly functioning tires are important for a number of reasons, including performance and passenger safety. Let us help you determine when you should replace your tires and which replacement tires your Hyundai needs.
When Should You Replace Your Tires?
Generally speaking, it's a good rule of thumb to replace your tires every six years. This is also dependent on how much you drive and how well you maintain your tires. If the tread depth is too low, the tires won't perform as well on slippery or wet roads, and you could risk a blown-out tire.
There is an easy way to check tire tread depth yourself: the penny test. Insert a penny, heads down, into the center of the tire's tread. If the tread meets the top of Lincoln's head you should replace your tires as soon as possible. The Ettleson Hyundai service team can also inspect your tires to determine tread depth and overall wear.
Finding the Right Replacement Tires
The type and size of replacement tires depends mostly on the vehicle you drive. To make it simple, you can replace them with the same type and brand of your old tires. While all-season tires are the most commonly used, some sports models can be equipped with summer performance tires. Additionally, snow tires are great during the winter months for enhanced traction and stability.
Additional Tire Services
Tire Balancing
If you notice uneven tire wear or excessive vibration, you may need to have your tires balanced. Properly balanced tires will correct both of these issues, as well as offer better overall performance and lessen tire wear.
Tire Rotation
To promote even wear on all of your tires, regular tire rotations are essential. A routine tire rotation is recommended every 5,000 miles so you can get the most out of your tires.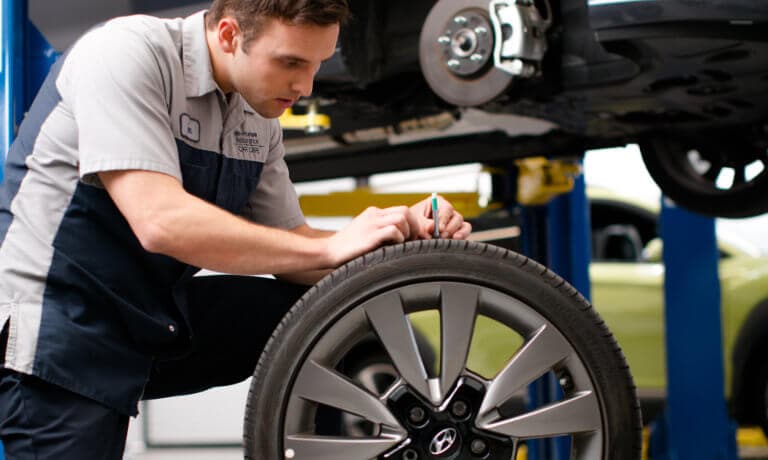 Benefits of Tire Replacement at a Dealership
Ettleson Hyundai service technicians are specialists in all things Hyundai auto maintenance and repair. That means they can recommend and properly install the right tires for your vehicle. Plus, we work exclusively with top-quality tire brands to ensure you ride on only the best.
Tire Replacement Coupons
Interested in saving on new tires for your Hyundai car or SUV? See if you can save with tire replacement coupons from Ettleson Hyundai.
Schedule a Tire Replacement Near Me
If you're in the market for a new set of quality tires, schedule your appointment at Ettleson Hyundai today! You can also call our service department at (866) 496-0312 to speak with a service advisor for more information.