Hyundai Tucson Lease Offers Countryside, IL
Multifaceted in feature offerings and uses, the Hyundai Tucson is an optimal SUV choice for busy drivers. Model year after model year, the Tucson continues to deliver a wide range of innovative technology, finely tuned performance, and so much more for you to take advantage of. Even better, Ettleson Hyundai in Countryside, IL, has a great selection of models to choose from, plus a lease deal to go with it. Below, you can view currently available Hyundai Tucson lease specials to save on your chosen trim package.
Have questions for our team? Give us a call at (708) 491-0200.
Time left to claim your offer
Why Lease a Hyundai Tucson?
Bringing you benefits such as finely-tuned handling, impressive capability, and high-tech features, the Hyundai Tucson is a practical SUV for busy drivers. Whether you're dropping the kids off at school, running errands, or on your way to work, the Tucson provides the reliability you're seeking. With flexible seating, multiple connectivity options, and a host of mind-easing driver assistance options, it's easy to see why drivers love the Tucson.
On top of getting an outstanding SUV, leasing a Hyundai Tucson is also beneficial for a number of reasons:
Lower monthly payments than financing
Major repairs are covered by the warranty
Drive the latest Hyundai models
Ability to drive a vehicle otherwise out of your price range if buying
No-hassle trade in at the end of your lease agreement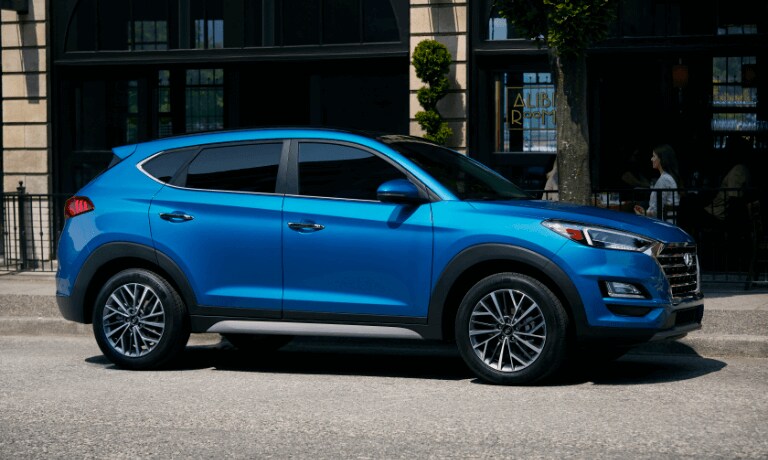 Why Lease from Ettleson Hyundai?
As the go-to Hyundai dealership in the Countryside, IL, area, we're proud to give our customers a great selection of Hyundai cars and SUVs. When you choose to lease the Hyundai Tucson from us, you're in store for a number of benefits. Our financial professionals will help guide you through the leasing process, and find any deals you may have missed here. And when you're in need of auto services, our factory trained technicians will take care of you. Most importantly, you can count on our dedication to providing you with the best customer service possible.
Looking for Other Hyundai Offers?
Is there another Hyundai model you've had your eye on? No matter which Hyundai you're interested in, you'll find a great lease offer from Ettleson Hyundai.
Let's Get Started
To move forward with the leasing process, begin by browsing our new vehicle inventory below. If you have an old car you'd like to get rid of, see how much it's worth with our trade-in tool. Finally, schedule a test drive with your chosen Hyundai Tucson model to see if it's the perfect fit.
Hyundai Tucson Inventory for Sale Near Me