Hyundai Elantra Lease Offers | Countryside, IL
Are you looking for a compact sedan with bold styling, innovative features, and fun-to-drive qualities? The Hyundai Elantra is an excellent choice! Available at Ettleson Hyundai in Countryside, IL, the Elantra offers flexible amenities to support you through your busy lifestyle. Better yet, we have a host of Hyundai Elantra lease offers for you to take advantage of. View those lease offers below, and reach out to our team should you need more information. You can get in touch with us by chatting with a representative or calling (708) 491-0200.
Time left to claim your offer
Why Lease a Hyundai Elantra?
Leasing an Elantra from our dealership comes with a number of advantages. When you lease an Elantra, you'll only be responsible for the routine maintenance services. Repairs are covered by the new vehicle powertrain and limited warranties should an issue arise. If you found that your options were limited for purchasing a vehicle outright, you may be able to choose an Elantra trim with more tech and premium amenities. And if you'd like to make a change after your lease agreement is up, simply trade in your Hyundai Elantra for a new or different model.
Why choose the Hyundai Elantra? If you're a frequent driver, you'll love the energetic and efficient performance delivered by the Elantra. Inside, you'll be wrapped in comfortable and uniquely styled amenities, and equipped with advanced technology to keep you informed, alert, and content. There's no mistaking the Hyundai Elantra with the heighted exterior design aesthetics, which are finely tuned every model year to ensure you have the most stylish ride available.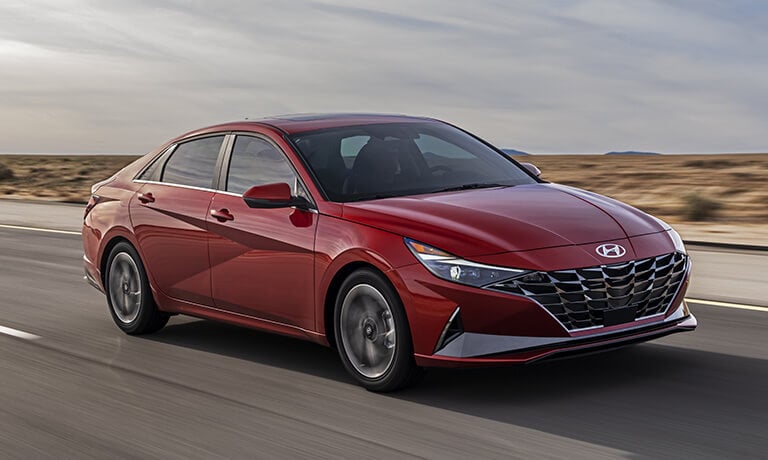 Why Lease from Ettleson Hyundai?
Leasing a Hyundai Elantra from Ettleson Hyundai will give you access to a host of Elantra model options, our factory trained technicians in the auto service center, and most importantly, exceptional customer service. We ensure all of our customers are happy no matter which service they're stopping by for. Additionally, we ensure the leasing process is as transparent as possible so you know exactly what the terms are.
Looking for Other Hyundai Offers?
Are you interested in a different Hyundai model? Ettleson Hyundai has lease offers for a number of new Hyundai models for you to consider.
Let's Get Started
Don't wait any longer, let's get started! Begin by searching the new vehicle inventory for available Hyundai models. Aren't sure about what to do with your old vehicle? You can trade it in, but before you do, use our trade-in tool to estimate the current value. Finally, schedule a test drive with your favorite Elantra trim to see if it's the perfect fit.
Hyundai Elantra Inventory for Sale Near Me