Are you an automotive enthusiast? Do you prefer doing your own automotive maintenance and repairs? If you own a Hyundai, ensure you use genuine Hyundai parts, available at Ettleson Hyundai in Countryside, IL. We can order any Hyundai part you're looking for, from air filters to engine components to brakes rotors.
At Ettleson Hyundai, we only used Hyundai genuine parts at our service center. If you like working on your Hyundai yourself, don't settle for less. Utilize our parts department! If you have any questions about Hyundai OEM parts, get in touch with us online or by phone at (866) 576-9471.
Order Parts Online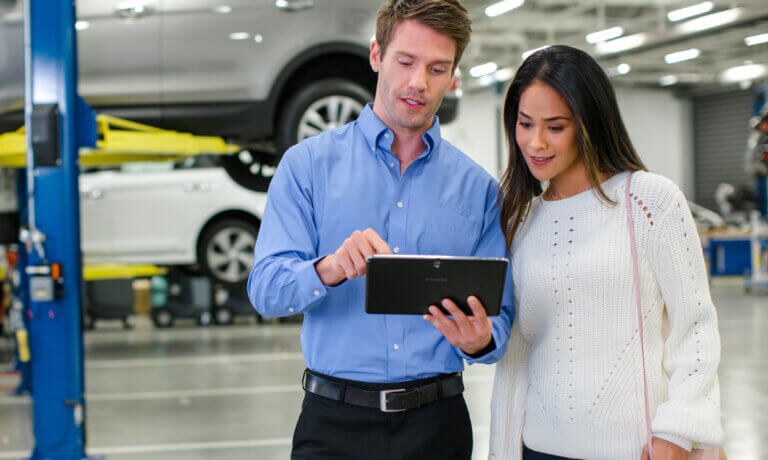 Hyundai OEM Parts
Order your Hyundai genuine parts today! We can obtain nearly any part you're looking for. Once you submit your request, an Ettleson Hyundai representative will be in touch with you.
Some commonly requested parts include:
Engine components
Brake pads and rotors
Tires from reputable brands
Cabin and air filters
Batteries
Wiper blades
Headlights
Fluids and coolants
Hyundai Tucson Parts
To keep your Tucson running smoothly, we use genuine Hyundai replacement parts. We can also order Tucson parts and accessories for you.
Hyundai Sonata Parts
If you enjoy the smooth and responsive drivability of your Hyundai Sonata, you'll want to utilize our parts department to get access to OEM replacement parts.
Hyundai Elantra Parts
Keep your Hyundai Elantra going for miles to come by using genuine Hyundai replacement parts!
Benefits of OEM vs. Aftermarket Parts
Why should you choose Hyundai OEM replacement parts? The key difference is quality. Genuine Hyundai parts are made with precision and care, plus they're designed specifically for Hyundai models. Although some aftermarket parts are of decent quality, their reliability and compatibility of aftermarket parts on your Hyundai aren't guaranteed.
OEM Hyundai Parts Warranty
Although most aftermarket parts manufacturers offer a warranty, the coverage of OEM Hyundai parts is unparalleled. Hyundai parts, accessories, and emissions coverage entail the following warranties:
12-month/12,000-mile replacement parts and accessories limited warranty
Eight-year/80,000-mile federal emission defect and performance warranty
Could aftermarket parts void my warranty?
No, using aftermarket parts will not void your warranty.
Hyundai Accessories for Sale
Hyundai also offers a host of accessories to add onto your vehicle. From cargo nets to all-weather floor mats, Hyundai accessories are designed to fit your vehicle perfectly. Check out Hyundai accessories here.
Shop Hyundai Accessories